---
A memorable get together at Tietotunturi!
Tietotunturi is ideally suited for a friend group's after ski party, a family celebration or a company get away. The LogVillas large kitchen allows guests to either prepare servings themselves or we can recommend local partners to help, so that your event would be the most effortless to organize!
Among festivities, guests can enjoy some peace and quiet in their private rooms when needed, before getting back to the party! If needed, we can open 2 dormitories on the cellar floor for extra guests, offering 12 beds in addition to the 14 ones on the 1st floor.

READ MORE ABOUT OUR OPTIONS BELOW:
---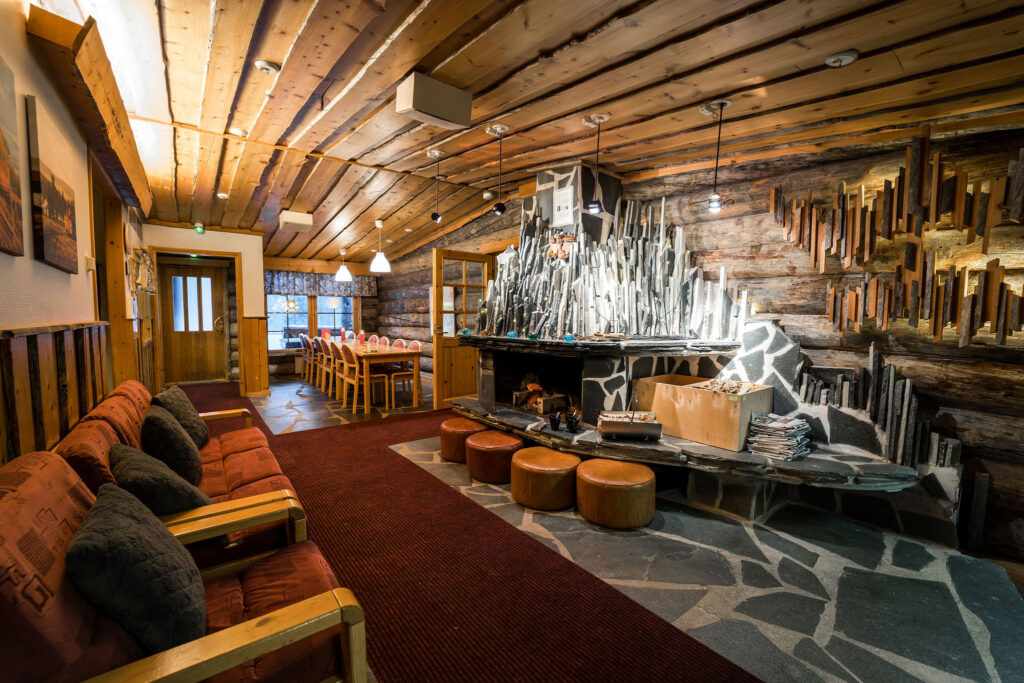 Company get away
The LogVilla is an ideal destination for a company get away together with your personnel in Lapland! Participants are able to keep their personal space in their private bedrooms between all the activities. There are 7 bedroms with 14 beds altogether.
Naturally delicous meals and fun activities make a successful get together. We are ready to help you find the right partners for your program and meal planning. Local companies are sure to offer you everything you need for a successful event!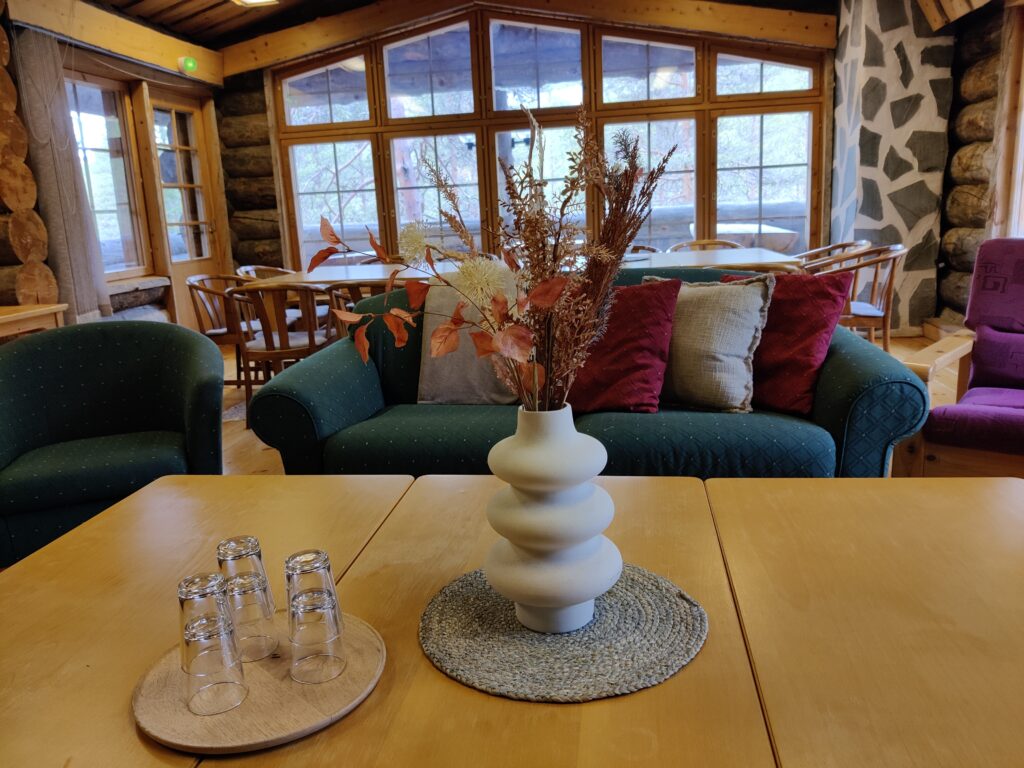 A celebration at LogVilla
How about a cottage birthday party, an after ski party, or another family celebration?
In our spacious LogVilla you will find a large living space to hang out and dine in even in with a bigger group. In our spacious kitchen you you can personally prepare your party servings or trust a professional to do the preparations for you – we can give you recommendations on local partners.
At the end of the evening you can cook sausages and marshmallows in an open fire and why not play some board games the living room.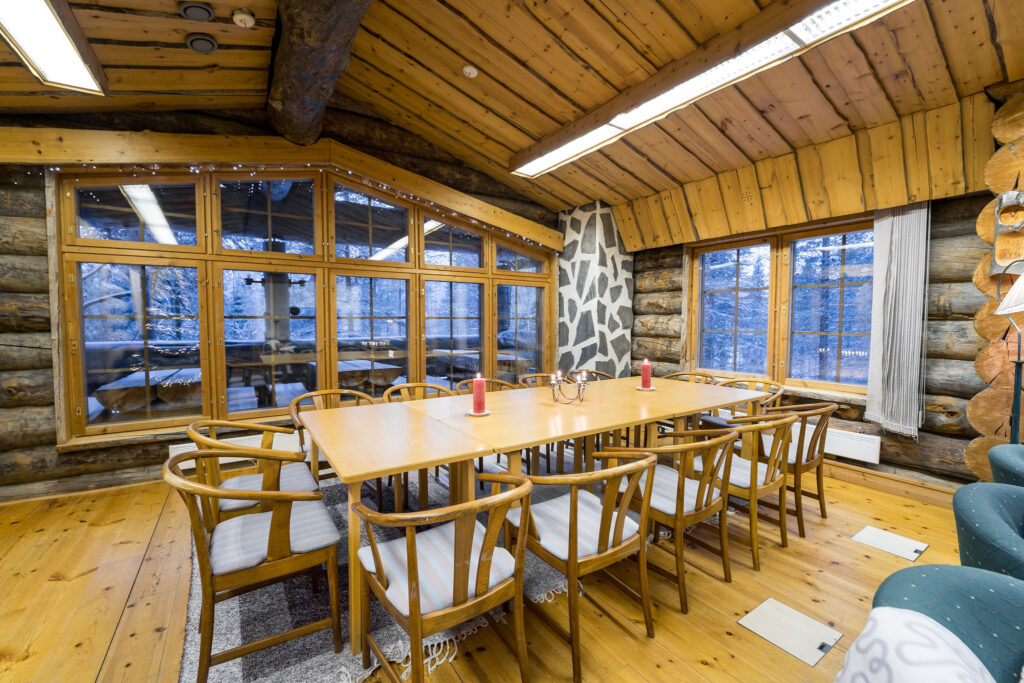 A meeting at LogVilla
It's possible to organise a less formal meeting with servings in the LogVilla.
If You are looking for a different kind of meeting environment at Pyhätunturi or wish for a less strained atmosphere for your meeting, contact us and we will help you find the right local partner for the food & beverages! At the end of the day, you can heat up the sauna and during the day your meeting guests can enjoy the beautiful views of Pyhä.
---
---
Gallery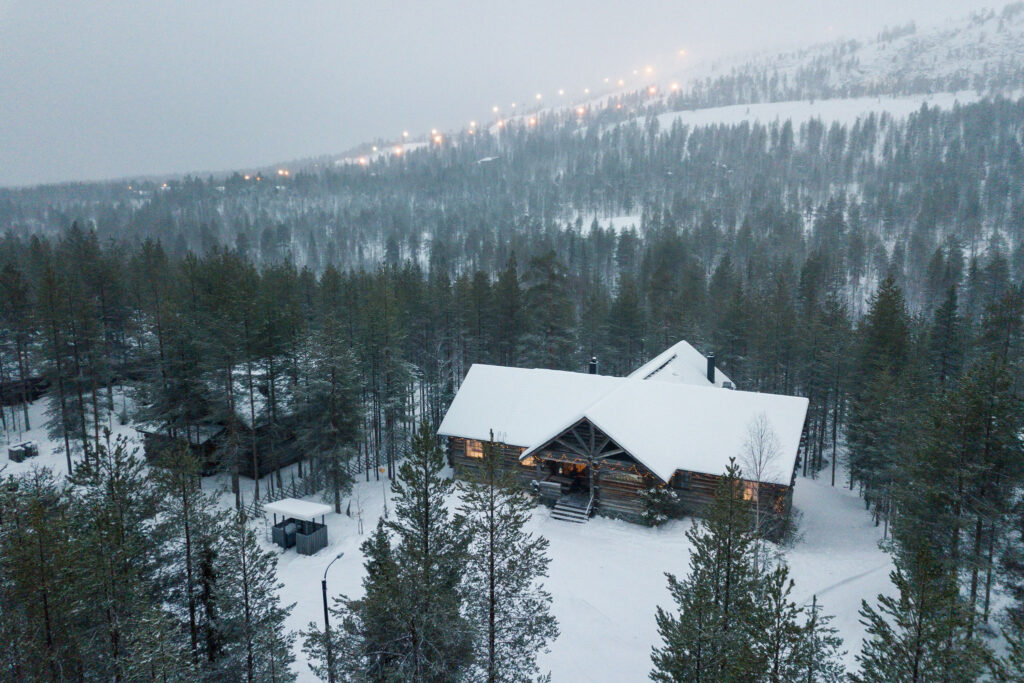 ---
---